KidStuf
KidStuf is for kids K-5th grade and is held during the 10:30am worship hour. In Kidstuf, kids will learn more about God and His Word through praise and worship, age-appropriate Bible lessons, and games and activities. The KidStuf Theater is located past the check-in center at the end of the hallway.
Sunday School
On Sundays at 9:00 am children K-5th grade are invited to attend small groups, where they will dive deeper into the Bible. Classes are separated by grade and offer a great opportunity to make friends and build connections while learning about Jesus. Sunday School Classrooms are located in the hallway past the check-in center. Children can then attend KidStuf at 10:30am while family goes to 10:30 am Worship or Discipleship.
Worship Care
During Worship Care, children birth-Pre-K will be loved and cared for by our Worship Care team. Toddlers and preschoolers will be part of First Look, where they will build their spiritual foundation so that by the time they graduate to Kindergarten they know these three basic truths:
God Made
God Loves Me
Jesus Wants To Be My Friend Forever
Toddler and Preschool curriculum provides monthly activities for purposeful play.  During our Worship Care hour, they will hear a Bible story, do crafts, and learn new songs each week.
Worship Care is provided at 9:00am and 10:30am and is located inside the playground entrance.
Kids Mission
On Wednesday nights kids Pre-K through 5th grade are invited to attend, where they will focus on growing in their relationships with God and others. KM begins in the KidStuf theater located next to the Worship Center. Nursery will also be provided for children birth-3 years in our nursery suite.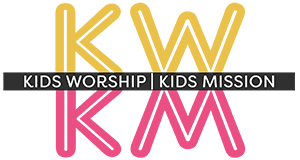 Kids Worship Choir
Kids Worship is on Wednesdays at 6pm in KidStuf Theater and is open to all children K5 through 5th grade.  The kids will learn what worship really means and will have several opportunities throughout the year to lead in worship in our Sunday morning services and special events. They will attend Kids Mission following choir.
Special Events
The FBCLC Children's Ministry hosts special events throughout the year such as VBS, Worship Camp and more. Be sure to check our website and our social media pages for updates and announcements.